Understanding WhatsApp's Check Marks: Your Complete Guide to Message Status
Navigating the world of WhatsApp can often lead to confusion with the various symbols that appear next to messages, especially the double check marks. These icons, which range from a single tick to a pair of check marks, often raise questions for users across different devices, such as iPhones and Androids. Our guide is crafted to clarify the significance of these check marks, with a special emphasis on the often misunderstood double check mark, enhancing user comprehension of their WhatsApp conversation statuses.
Essential Insights:
Double check marks signify that the message has been delivered and the read status.
User-friendly tips like disabling read receipts afford personal communication management.
Sophisticated functions and customizable privacy settings provide enriched user interaction.
Deciphering the Double Check Mark on WhatsApp
WhatsApp's check marks are not just decorative; they serve as a conversation status barometer. A single check mark signals that your message is en route. But what does the double check mark represent?
Behind the Marks
The significance of the server in this process is pivotal. The appearance of a double check mark indicates that your message has successfully arrived at the recipient's device but remains unread. These symbols are your guide to understanding delivery status.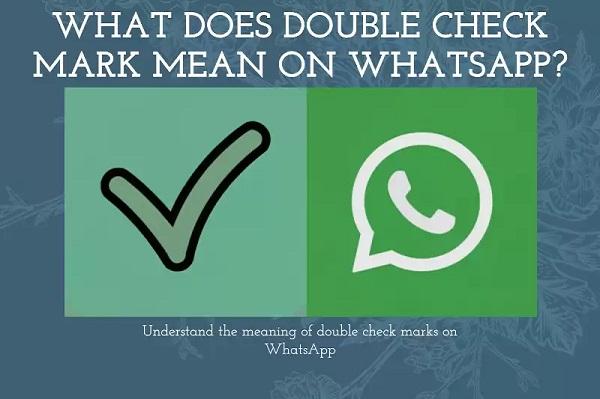 Blue Mark vs. Grey Mark
A blue mark signifies that the message has been read, whereas a grey mark confirms that it has been dispatched and successfully delivered. These indicators for message receipt are consistent across WhatsApp, whether you're using an iPhone or an Android device.
Pro Tips for Users
Within WhatsApp, a staple on every iPhone and Android, the check marks accompanying your messages narrate the voyage of your message from your device to the recipient's display.
Understanding Message Information
To interpret these marks, press and hold the message, then select 'Info' to view delivery and read times.
Group Chat Dynamics
In group conversations, two grey ticks indicate that everyone has received the message. They turn blue only after every participant has read it.
Opting Out of Read Receipts
Prefer reading messages without alerting senders? Navigate to Settings > Account > Privacy and deactivate 'Read Receipts'. Note that this will also prevent you from seeing read confirmations from others.
Dealing with Unread Messages
If you see a single tick next to your message, it could be due to the recipient's internet connectivity issues or their phone being switched off. Patience is key, or alternatively, try contacting them through different means.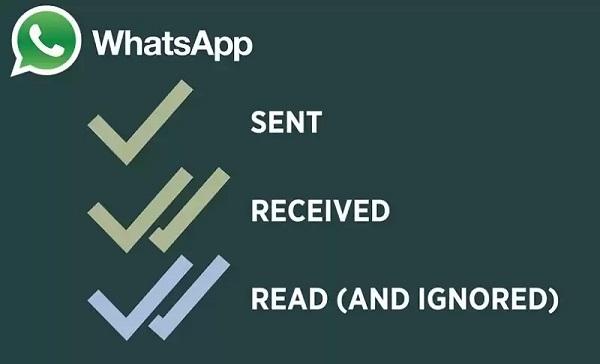 Leveraging Advanced Features
WhatsApp has transcended its original design as a simple messaging tool. To maximize its advanced features, did you know that editing sent messages is now possible? This feature can be a lifesaver during those "Oops!" moments. Moreover, voice messages can convey a more personal sentiment than text, particularly when you're multitasking.
Privacy Considerations
In today's digital era, where privacy settings are as important as the content of messages, WhatsApp stands out. You have the ability to control who can view your 'Last Seen' and profile photo. However, it's important to remember that privacy is reciprocal; if you're unable to see someone's information, they're likely restricted from viewing yours as well.
Conclusion
WhatsApp's capabilities go well beyond simple text exchanges. A thorough understanding of the implications behind check marks, user recommendations, and advanced configurations can greatly improve your messaging experience. It's not solely about message transmission; it's about engaging in meaningful and effective communication.