Disney Illusion Island: Revisiting Nostalgia with a Twist
Analyzing the Divisive New Entry
Developed by the minds behind the polarizing Battletoads reboot, Disney Illusion Island was met with a cocktail of expectation and skepticism. We're diving deep into this game's world to dissect the highs and lows and determine whether it truly captures the essence of nostalgia it promises.
Anticipation Meets Reality
For aficionados of classic Disney and the beloved Mickey Mouse, the premise of resurrecting the old-school charm in a 2D platformer dubbed "Illusion" was tantalizing. Yet, as we've learned, anticipation can set a stage for disappointment. Disney Illusion Island flirted with our nostalgic sentiments, only to deliver a product that, instead of bewitching and thrilling, turned out to be lackluster and deficient in challenge.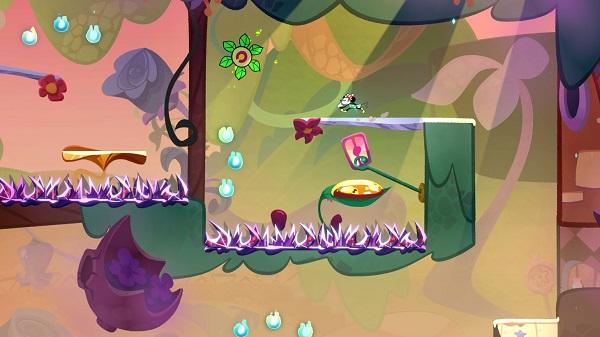 A Surprising Genre Shift
What was anticipated as a platformer in the vein of Rayman's acclaimed titles morphed into a metroidvania, a twist that caught us off guard. The execution, however, didn't match our hopes. The game's design missed the mark on the variety and the lively visual storytelling we cherish in platformers, leaving us with a sense of confinement rather than excitement.
The Labyrinthine Map Design
Navigating Disney Illusion Island's map was a task riddled with confusion. With indistinctive areas leading to frequent dead ends, the sense of adventure was often replaced by a monotonous loop of retracing steps. The secrets peppered throughout could not redeem the muddled map, making the exploration a chore rather than a delight.
A Missed Opportunity for Innovation
A title bearing the "Illusion" name should be synonymous with awe and ingenuity. Yet, the game's exploration elements and unlockable abilities were startlingly vanilla. The adventure's duration felt more like going through the motions, devoid of the sense of wonder and achievement one would hope for.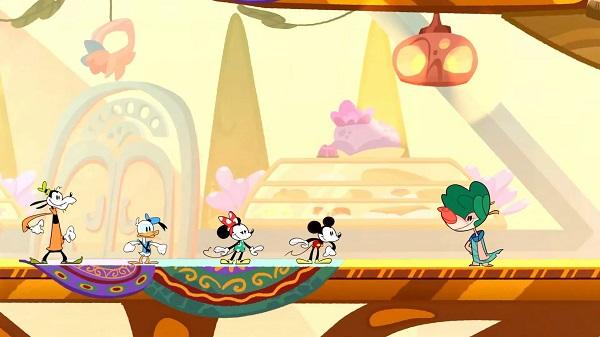 Visual Pleasure Diminished by Repetition
Initially, the game's aesthetics were captivating, embodying the quintessential Disney look. But as the journey unfolded, the spark of creativity seemed to fizzle out. Environments melded into one another, and enemy designs lost their luster, contributing to a sense of visual fatigue.
Final Thoughts
Disney Illusion Island is a testament to the fact that nostalgia cannot be the sole savior of a game. It shines in moments, particularly in its co-op mode and initial artistic allure, but the game's failure to innovate and provide a polished experience cannot be overlooked. It may serve as a brief diversion for friends and family, but falls short of the enchanting escapade it could have been.