Elevate Your Roblox Adventure: A Comprehensive Guide to Enabling Voice Chat
Immerse yourself deeper into the boundless realms of Roblox by integrating the dynamic feature of voice chat. Imagine the thrills of strategizing with teammates or sharing a laugh with friends through the live exchange of words. Regardless of your platform, be it PC or PS4, voice chat can revolutionize how you connect within this virtual universe. This guide will meticulously walk you through each step, ensuring that you unlock and utilize voice chat in Roblox, thus transforming your gameplay into an interactive social experience.
Essential Preliminaries:
Voice chat activation necessitates two critical prerequisites: Age Verification and Contact Information Verification.
Navigate to Account Settings and select Beta features to enable voice chat by toggling it to ON.
Spot games with voice chat compatibility through a distinct microphone icon and learn the ropes of its in-game usage.
Unlocking Voice Chat in Roblox
Age Eligibility Criteria
Roblox's communication avenues are pivotal for an enriched gaming journey. Features like Mic Up or the Roblox Community Space are best enjoyed with the voice chat function, adding authenticity and camaraderie. Bear in mind, Roblox enforces an age limit of 13+ for voice chat access to foster a mature and safe gaming space.
Process for Age Verification
Prove your eligibility effortlessly by:
Logging into the Roblox App on your device.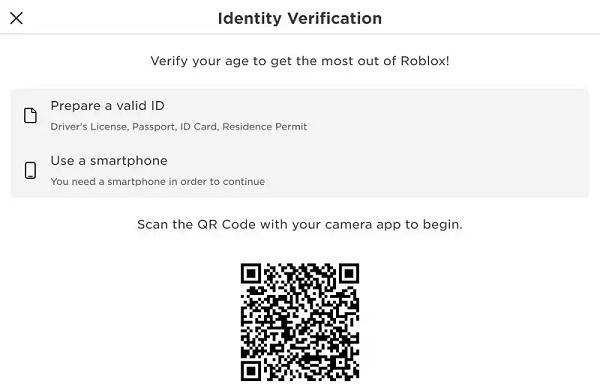 Presenting an official ID such as a Driver's License or Passport.
Using your phone's camera to scan your ID and capture a live selfie.
Start by clicking the Settings icon on Roblox's homepage, select "Verify My Age," and adhere to the ensuing steps which involve ID scanning and a selfie. Patience is key, as verification might take a few moments.
Confirming Contact Details
Steps for Phone and Email Verification:
Sign in to your Roblox account via desktop or mobile.
Locate and click the gear icon for Account Settings.
Choose Privacy Settings to update contact details.
Input your phone number and email, then proceed with the given verification steps.
Advantages of Contact Verification:
Bolsters account security significantly.
Facilitates account recovery in case of lost access.
Sometimes essential for features like voice chat.
Microphone Integration
Effective communication in Roblox demands a functional microphone, a tool that can significantly elevate your real-time interactions in the game.
Suitable Microphone Options
In-built Microphones: Standard on most devices, these are usually adequate for Roblox's voice chat.
External Microphones: Opt for an external device for enhanced audio quality.
Activating Voice Chat in Roblox
Access Account Settings.
Within the beta features, you'll find the voice chat option.
Activate it by switching the toggle to ON.
Gameplay with Voice Chat
Voice chat is not universally available across all Roblox games. Verify its availability by looking for a microphone icon by the username or avatar in a game.
In-Game Communication Management
Speak freely in supported games. To mute, select the microphone icon over the player's avatar. Blocking requires a separate procedure accessible via game settings.
List of Voice Chat Enabled Games

Prison Escape Simulator
Mad City
Epic Minigames
Bed Wars
Wild West
Survive the Night
Stop It, Slender
And more…
Solving Voice Chat Issues
If voice chat malfunctions, reassess your Account Settings, specifically the Privacy Tab, to confirm the voice chat is active.
Addressing Misconduct
Encountering abuse? Utilize the Report Abuse feature to alert moderators, helping preserve a respectful gaming environment.
In Summary
Voice chat stands as a transformative feature in Roblox, bringing players closer for a more engaging multiplayer experience. Adhere to this detailed guide to seamlessly integrate voice chat and amplify the enjoyment of your Roblox escapades.