Signing into Among Us Across Platforms: Your Ultimate Guide
Navigating the sign-in process for the wildly popular game Among Us can seem daunting at first. Whether you're a seasoned gamer on PC, a mobile enthusiast on Android, or a Nintendo Switch aficionado, this guide is your one-stop-shop for a hassle-free login experience. Let's make sure you're geared up for action and ready to deduce who the Impostor is without any sign-in snags.
Why You Need an Among Us Account
An account in Among Us isn't just for keeping track of your wins and losses; it's the cornerstone of a tailored gaming experience. By signing in, you unlock a suite of features that enhance your gameplay significantly. You can personalize your character, freely communicate with other players, and even report any misbehavior, contributing to a safer gaming environment.
Getting Started: The Prerequisites
Before you can accuse anyone of being "sus," make sure you have the following:
A valid Google Account, particularly for Android users, to streamline your sign-in process.
The Among Us application installed and updated on your device.
If you're into crossplay, ensure your settings are adjusted to allow it.
A Nintendo Account is a must-have for Switch players.
The Sign-In Process
For All Platforms: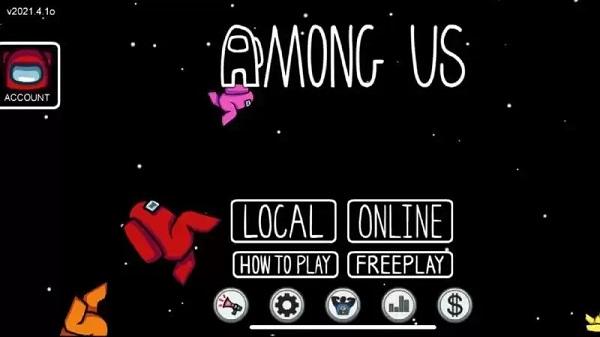 Tap on the 'Account' icon on the main menu.
Select 'Sign In' at the bottom and enter your email to initiate account creation.
After confirming your details, customize your name and explore all the new functionalities available to you.
For Android Users:
A prompt will appear asking you to use the email associated with your Google Play account. Confirm, and you're all set with just one click.
For Apple Users:
Use your Apple ID to sign in swiftly, or choose Facebook for an equally quick login.
Troubleshooting Sign-In Difficulties
Even the best of us face login issues now and then. Here's how to overcome them:
Wrong Credentials: Tap 'Forgot Password' and follow the instructions to reset it.
Server Issues: Check Among Us's social media for any outage information. If there's no reported issue, try restarting your app or device.
App Updates: Running the latest version of Among Us is crucial. Always check for updates in your app store.
The Advantages of an Account
Beyond the basics, having an Among Us account means you can report players who don't follow community guidelines, ensuring a pleasant experience for everyone. You also get to set a unique name and enjoy unrestricted chat to strategize (or deceive) more effectively.
Cross-Platform Considerations
Currently, Among Us accounts cannot be used across different platforms. Your Android profile remains on Android, and the same goes for other platforms. But stay tuned; the future might bring more flexibility.
Forgotten Password Recovery
Forgot your password? Don't fret:
Head over to the login screen on your device.
Select the 'Forget Password' option.
Enter the email or phone number linked to your Among Us account.
Follow the reset instructions sent to you.
Wrapping Up
Signing into Among Us doesn't have to be complicated. With this guide, you're ready to dive into the game with confidence. Remember, an Among Us account is more than a convenience; it's your ticket to a richer, more interactive gaming experience. Now go forth and find that Impostor.