How to Disable Quick Chat in Among Us on PC and Mobile
Introduction
Are you puzzled about turning off quick chat in Among Us, whether on PC or Android? Sometimes, what's meant to be a convenience becomes an annoyance. But don't worry! This guide will help you navigate through the settings of Among Us to disable the quick chat feature, ensuring a more seamless gaming experience.
Essential Points
Navigate to the Settings and select the Data tab to locate the Chat Type option.
Change from "Quick Chat Only" to your preferred chat mode.
Remember to save the changes to preserve your new settings.
Detailed Guide
Starting the Game
Ready to play Among Us? Launch the game on your PC, iPhone, or gaming console and prepare for action.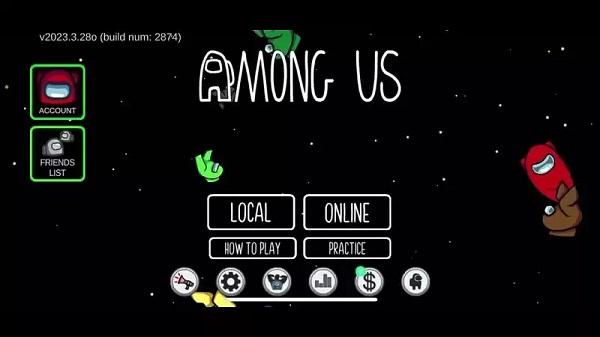 Accessing Chat Settings
In the game, click on the gear icon to enter the settings menu. Select the Data tab and look for the Chat Type option. You can choose between Free Chat, Quick Chat, or a combination of both.
Disabling Quick Chat
Open Settings by clicking the gear icon in the lobby.
Find and select the Chat Type option.
A dropdown menu will present you with chat mode choices: Free Chat, Quick Chat Only, or Quick Chat + Free Chat.
Understanding Quick Chat Restrictions
Players under 13 or those with unverified accounts are restricted to Quick Chat for safety reasons, limiting their communication options.
Reactivating Quick Chat
To re-enable quick chat, go to the Settings, tap the Data tab, and adjust the Chat Type setting to "Quick Chat + Text," which allows you to use both text and quick chat options.
Difference Between Quick Chat and Free Chat
Quick Chat: Offers pre-written phrases for ease of communication, especially suitable for younger players or when playing in a hurry.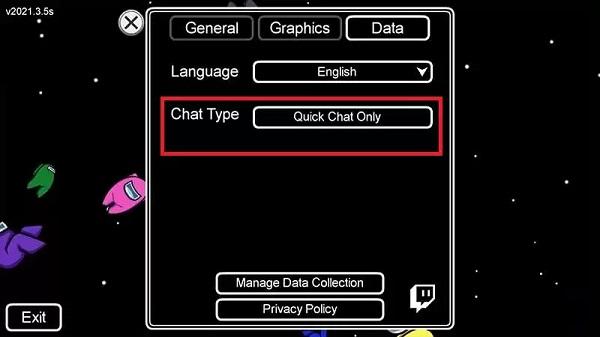 Free Chat: Allows for typing out messages freely, available when the Quick Chat Only mode is not selected.
Additional Tips
Remember, these settings changes are user-specific and won't affect others. The steps for modifying chat settings are consistent across PC, iOS, and Android platforms.
Conclusion
With this guide, you now have the knowledge to customize your chat settings in Among Us according to your preference. Enjoy the game with your newly tailored communication setup!